Barça are scheduled to face Paris Saint-Germain tonight at 19:45 CET and three former Barça players could be in the squad for the Paris-based team.
Maxwell Andrade, Thiago Motta and Zlatan Ibrahimović are the three ex-Barça players in the French team. The three had successful careers at FC Barcelona and won a total of 20 titles while playing for Barça – Maxwell with 10, Motta and Ibrahimović with 5 each. It is interesting to note that the three have also played for Inter Milan at various points of their footballing careers.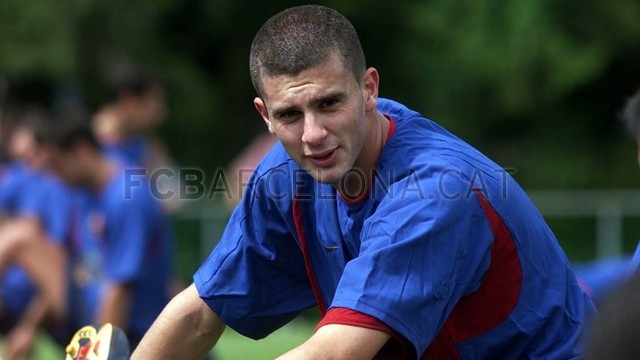 Thiago Motta was the first of the three to be involved with Barça. The Brazilian born midfieleder, who later chose to play for Italy in International football, arrived at Barcelona from Brazil when he was 17. He started in the B-team where he spent a couple of years before graduating to the senior squad in 2001. Though he was loyal and committed to Barça, culminating in his time under Frank Rijkaard, when he won a Champions League medal as a key member of the midfield, his time at the club was plagued by injuries and necessary surgeries to get back to fitness. He then moved to Atlético Madrid in 2007 after 6 years in the first team. After a year long spell at the Spanish capital, he went to Genoa and then to Inter Milan, where he was part of the treble winning squad in 2010. He moved to PSG in the winter transfer window of 2012.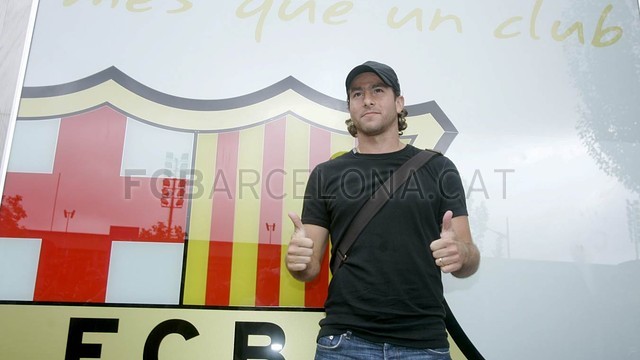 Maxwell joined FC Barcelona from Inter Milan in the summer of 2009 and spent two and a half years at the club, playing an effective role at left back. He was brought in as a replacement for Sylvinho and as a back-up for the Frenchman Éric  Abidal. The arrival of Adriano lessened his opportunities and is believed to be the reason he chose to leave the club in last winter's transfer window. He joined big spenders Paris Saint-Germain and has had a good start at the Paris club.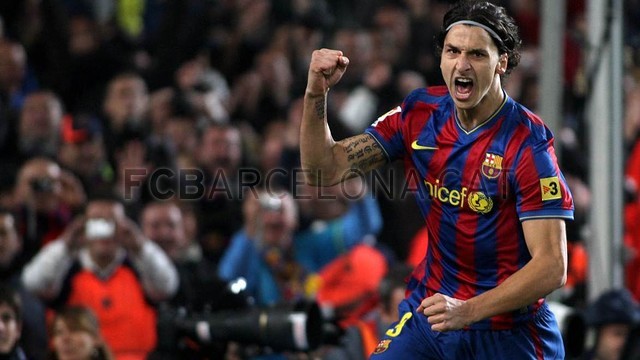 Ibrahimović, a record signing for Barcelona, was bought in the summer of 2009 from Inter Milan after the deal with Maxwell was done. The transfer was valued at €46 million with the transfer of Samuel Eto'o (who was valued at €20 million) to Inter Milan in addition. He scored 20 goals in his only season at FC Barcelona and scored the vital goal at Camp Nou in the victory over Real Madrid in El Clásico. He was loaned out to AC Milan for the 2010–11 season, with AC Milan having the option to purchase him outright from Barcelona for €24 million at the end of the season. AC Milan exercised that option later. He then moved to Paris Saint-Germain from AC Milan for an initial transfer fee of around €20 million.
All three won titles at the Club, with Maxwell having racked up the most – 10 titles between 2009 and 2011, with 2 Spanish Ligas, 3 Supercopas de España, 2 European Super Cups, 2 World Club Cup Championships and a Champions League under Pep Guardiola.
The other two were less successful, with five titles each. In just under a season at the Club (2009/10), Ibrahimović won 1 Spanish Liga, 2 Supercopas de España, 1 European Super Cup and 1 World Club Cup Championship, while Thiago Motta won 1 Champions League (in Paris, no less!), 2 Spanish Ligas and 2 Supercopas de España in his six year period at the club.
All three players are key to PSG coach Carlo Ancelotti, with both Maxwell and Motta establishing themselves last season and Ibrahimović being the marquee signing this summer from Milan, alongside Thiago Silva. Tonight will be the first time that Maxwell would line-up against Barça since he left the Club, while both Motta and Ibrahimovic have played against their old club with Inter Milan and AC Milan respectively.
Source: fcbarcelona.cat; Images: FCB